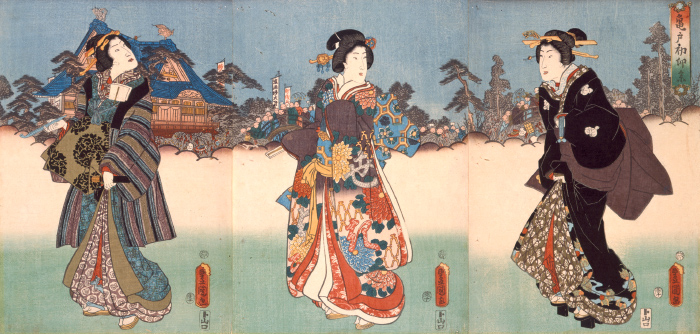 Toyokuni Utagawa, The First Day of the Hare Festival at Kameido (Kameido hatsuu matsuri), 1854(Ansei 1)
The Culture of Beauty Spreading through Cosmetics
POLA ORBIS HOLDINGS INC., has been working on cultural activities for a long time, based on the concept that real beauty is only realized with inner beauty and richness of mind. The POLA Research Institute of Beauty & Culture was founded on May 15, 1976 with the aim of studying cosmetics academically as a culture of beauty. Since then, we have been gathering materials related to cosmetic culture from ancient times through modern times, centered on Japan and the West, and conducting research. In 2005, we established the POLA Cosmetic Culture Archives, a library designated to cosmetic culture, and also in 2018 the Cosmetic Culture Database, which allows users to search our collections of materials. The POLA Research Institute of Beauty & Culture strives to facilitate the understanding of cosmetic culture by conducting extensive studies of cosmetics as culture and publishing its achievements and cultural assets.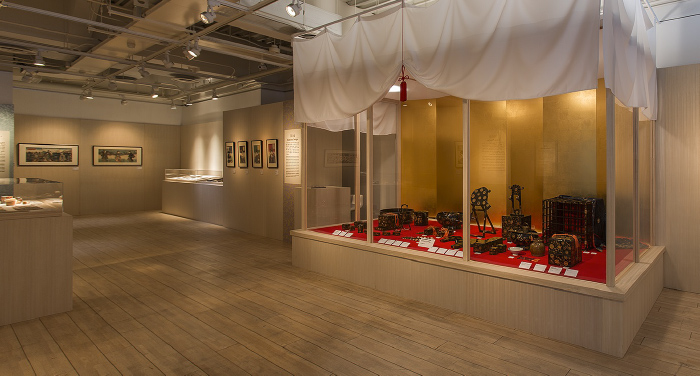 Celebratory Attire, POLA MUSEUM ANNEX, 2016
Our Activities
1.Collection・Preservation
The collection includes about 6,500 items of materials related to cosmetic culture, mainly from Edo Period to modern Japan, as well as from overseas between the 18th and 20th centuries.
2.Research・Study
We have been conducting studies on cosmetic history, customs and the sense of a beautiful woman from all areas and all ages, and also our own research on behaviors and attitudes of modern women concerning lifestyles consciousness and cosmetics.
3.Publication・Promotion
We have been releasing our findings to the public through exhibitions, lectures, publications, and research papers, and also supporting other research and exhibits.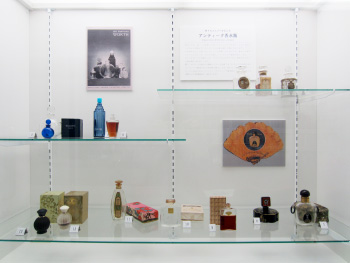 Exhibitions
POLA Cosmetic Culture Archives holds a mini-display, "Attire in History", which can be readily enjoyed throughout the year, and also puts a great deal of effort into cooperating with the Pola Museum of Art as well as other art museums in Japan and abroad.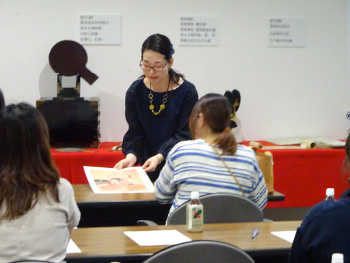 Lectures
We carry out experience-based talk events and seminars in order to provide information about parts of cosmetic culture that vary according to time and region, as well as opportunities to think about beauty and culture together. We also give lectures and lessons at museums, universities, and lifelong learning facilities.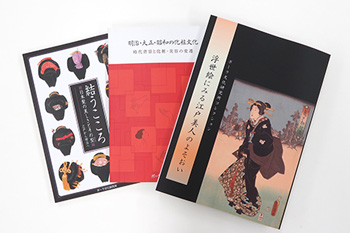 Publications
We publish books, digital books, from the perspectives of accessories, fragrances, art, and cultural history, focusing on cosmetic culture.